Sailing the digital seas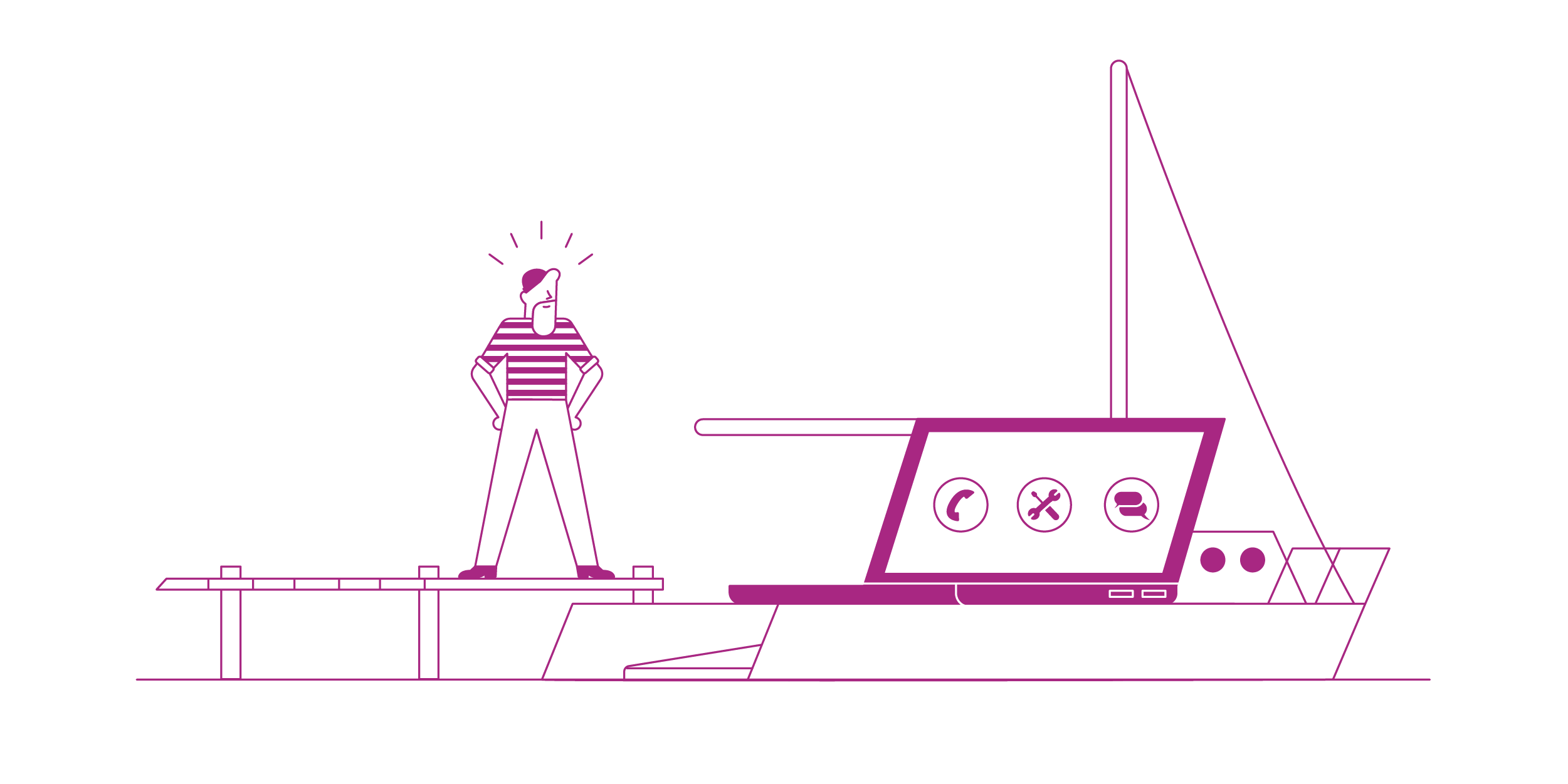 We're here to help you navigate the digital seas on your organisation's journey with setting up ehealth services. If you're considering a digital therapy provider to enhance the treatment your service offers to patients, but aren't sure where to begin, we'll get you ship-shape in no time.
Already eager to get started? Get in touch to see how we can work together, or read on for more information on how we can help you on your journey!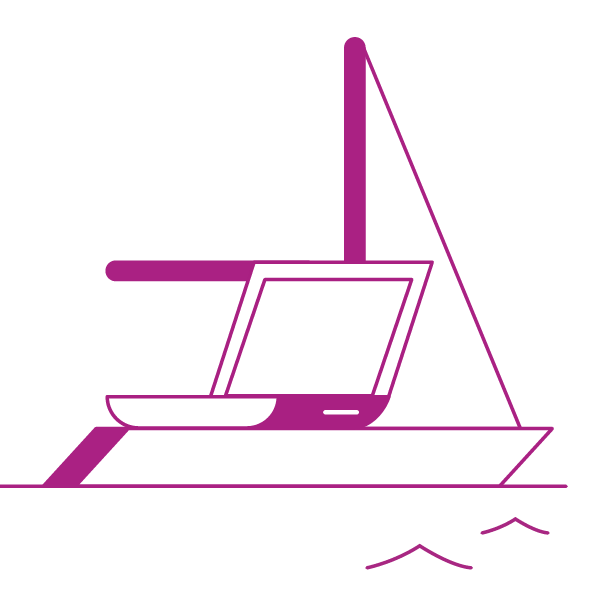 Ehealth platform - the flagship
Minddistrict is an online platform offering digital interventions for mental health and behavioural change. The flexibility of the platform allows you to create personal routes for your clients, depending on their needs. It is secure, accessible and can be customised to suit your service and the way you work.
The user-friendly dashboard allows you to easily manage your caseload, reviewing the progress of each client and cutting down on admin time. You'll be able to treat more people in less time, without having to compromise on quality of care. Do you have clients in remote locations, or who can't come for face-to-face sessions as part of their treatment plan? The Minddistrict platform offers video calling, meaning that physical distance doesn't have to be a barrier. Get to know all of the functionalities aboard Minddistrict's ship!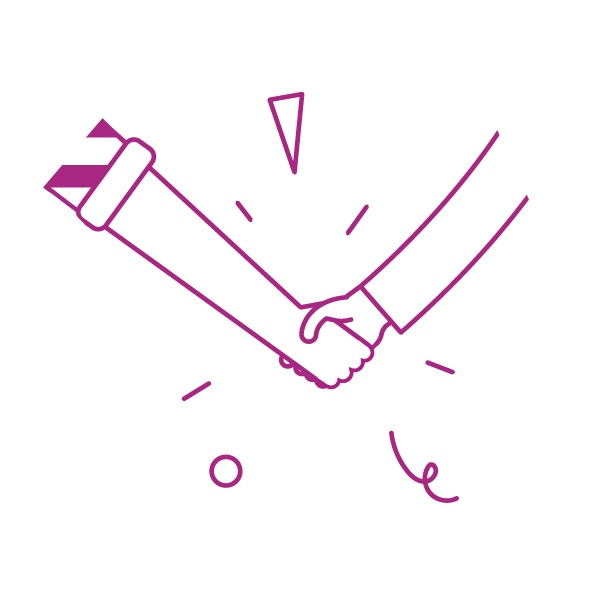 Account management - welcome aboard!
We won't just set you up and then leave you to walk the plank - we're part of your crew and we'll be there every step of the way on your journey to mastering the digital seas. We'll help you to get the most out of ehealth for your organisation and for your clients. Got a question about the platform, or want to discuss how you can expand your offering? Your dedicated account manager will be on hand to talk through anything you need.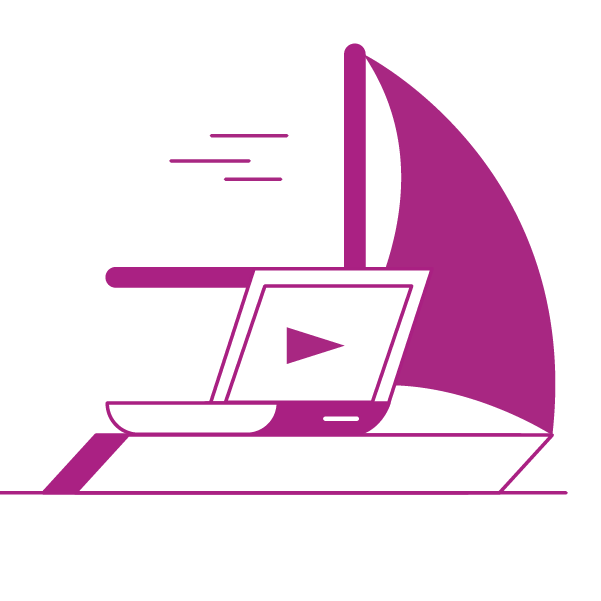 Online interventions - hoist the sails
Setting sail is easy with a full catalogue of online modules ranging from IAPT treatment interventions, to long-term condition management and self-help trainings for clients to work on in their own time. Themes range from dealing with negative thoughts, getting better sleep, improving life skills, and living a healthier lifestyle and are completely customisable, enabling you to chop-and-change sessions within a module, to tailor it to each client's needs.
Is there a specific treatment you want to offer that isn't already in our treasure chest? We can help you to create it with our in-house intervention development team. We also offer a content management system (with training) that gives you the freedom to build your own interventions, should you wish. Explore our catalogue of interventions.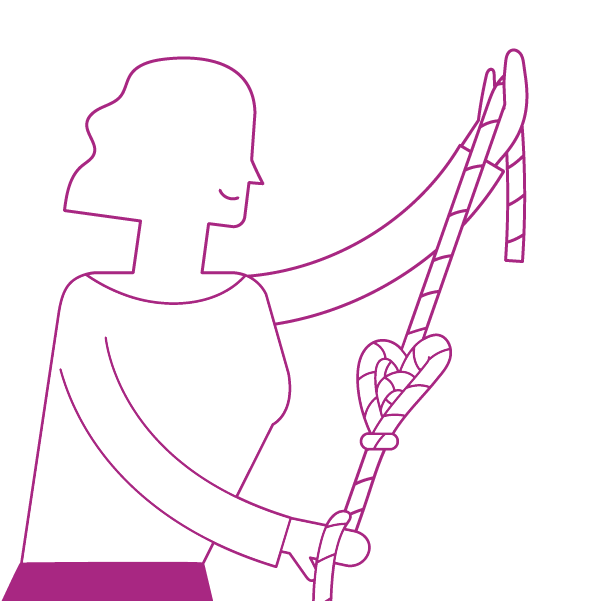 Implementation support - learning the ropes
Getting to grips with the platform couldn't be smoother - we'll help you to train your crew members and get clients on board. Together, we'll map out the vision of how ehealth will work for your organisation, and show you how you can tailor the platform to work best for you and your team, allowing you to concentrate on treating clients. We'll take you through everything you'll need to master the platform and be the captain of your own ship. Discover more about our implementation process.
Interested to know more?
Are you wondering how ehealth works? We answer the 20 things you always wanted to know about ehealth in our whitepaper.
Want to explore the horizons?
Get in touch for an informal chat about how Minddistrict could help your organisation. See a demo of the platform and get your questions answered by a member of our crew.