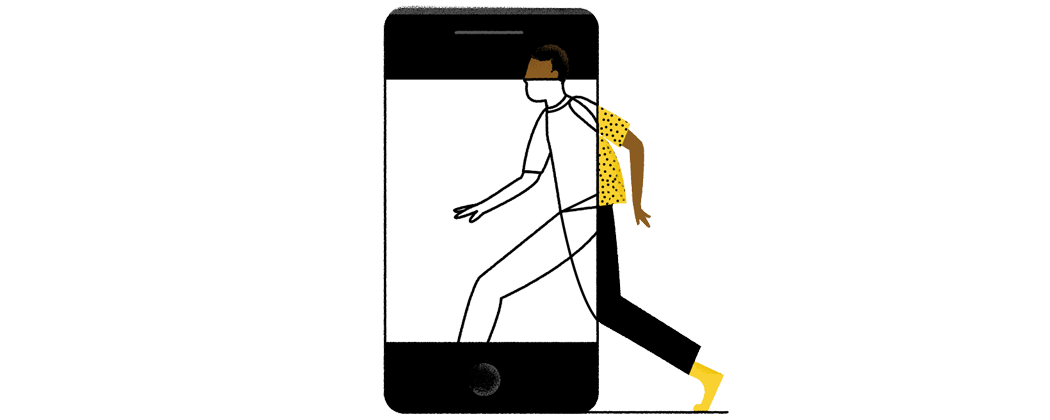 Integrated care: access points
It's hard enough to acknowledge that you're not feeling well. We should all work together to make access to an integrated care pathway hassle-free.

Through a Facebook ad, Emma landed on the website of her local mental health service. Emma found out that feeling low is completely normal and she realised she is not the only one feeling this way. Over the last couple of weeks she has felt down and numb. On her local IAPT website she read that this is something she could get help with and clicked on a self-test to find out what type of support would fit her best.

Jamal goes to his GP who provides him with a token with the link of the Minddistrict platform to start digital therapy. He has now started with an online diary. The community mental health nurse from his local GP team also checks on him via the mood diary on the Minddistrict app.
Features: Emotion diary

After googling his symptoms and looking for help online, Liam found support via digital self-help through his work's occupational health services. He has started relaxation exercises on the Minddistrict platform. Doing something positive for himself each day helps Liam to cope. He has also started to record his drinking via the digital diary and feels he is gaining more control.
Features: Relaxation module, Emotion diary
Jane has told her GP how she feels and her GP recommended her to her local psychological service (IAPT). As she has mobility issues, her GP has advised that she could use online psychological support with the IAPT service as this is something the service offers.