Prevent a burnout: what can you do as an employer?
Burnout is the biggest occupational disease. In the UK alone, an estimated 12.5 million work days are lost each year as a result of high stress, depression and anxiety among employees.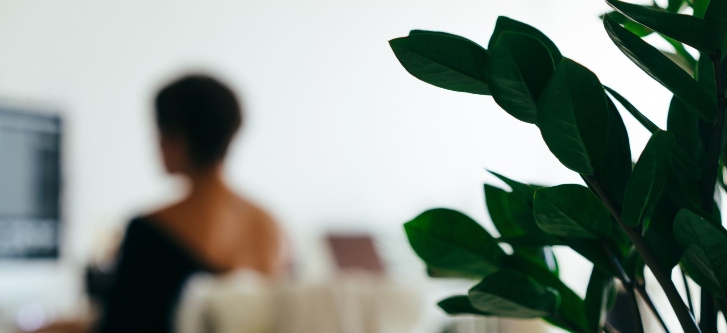 Regardless of the financial impact on a business, you simply do not wish anyone to burnout. People who become burned out often suffer from chronic stress, which can lead to health issues such as higher blood pressure, digestive problems, headaches, muscle pain and damage to your immune system. Prolonged chronic stress can lead to concentration problems, amnesia, tension and less social involvement. You become exhausted: physically and mentally.
Prevent burnout? Or prevent stress?
The recovery from an employee burnout can take months, sometimes even years. It is therefore a good idea to think about prevention. Many companies and employers already pay attention to employees who have a lot of stress and, for example, offer coaching programs to help them. That is of course important. But would not it be even better if people didn't develop the stress in the first place?
Reducing stress is great, but is not it better if there is no chronic work stress to start with?
We know how a burnout develops, and which factors play a role in this. But why pay attention to the effects, but not address the root cause? Why not prevent a burnout?
The origin of work stress
Work stress typically arises when there is imbalance. For example, if there is no balance between what an employee can do or what they need and the nature of the work and needs of the team.
Let's look at risk factors:
The employee
People who experience a burnout generally have similarities in their personalities: they make high demands on themselves; they are very motivated; they find it difficult to say no or to ask for help. The risk of employee burnout is also increased by drastic changes in a person's personal situation, for example a relationship crisis, or the illness or death or a loved one.
People with burnout have many of the same characteristics: they place high demands and find it difficult to say no
Colleagues and workplace
In teams where there is a bad working atmosphere, the risk of burnout is four times more likely. Conflicts, quarrels and bullying can increase pressure and stress.
A lack of appreciation is a risk factor for burnout
In such an environment, people tend to experience less appreciation for their work, which is another risk factor. Doing meaningful work that is valued is important, whereas working hard but never getting a pat on the back will, unsurprisingly, have a negative effect. Other risk factors in the workplace may include employees having multiple functions with conflicting interests, and a rigid working environment that doesn't allow employees to perform their work efficiently.
As an employer you can't influence everything, but there are steps you can take to help burnout prevention.
Encourage workplace satisfaction
Is the atmosphere in your team or company worth improving? By doing so, you can increase the job satisfaction of your employees. Consider, for example, the following:
Communicate and formulate positively
Encourage openness
Allow space for creativity
Let people determine their own work rhythm or schedule as much as possible
Appreciate people's contributions
Also engage in conversation about work-related dissatisfaction. 'That's the way it is' is not a good enough answer, it's better to look for solutions together.
Increasing workplace satisfaction not only ensures that employees are less likely to burn out, but they'll also be more productive.
Looking and listening
You can alleviate risks in the work environment, but you have no influence on the personality of your employees. And even if you could, you might not want that: a sense of responsibility, setting the bar high and working hard are not exactly negative qualities.
But you can help to protect your employees against burnout. As an organisation you can focus on symptoms of (chronic) work stress: errors of thinking, loss of overview, panic attacks, less social involvement, mood swings, memory loss. Do you see those symptoms again? Then have a conversation and take appropriate measures.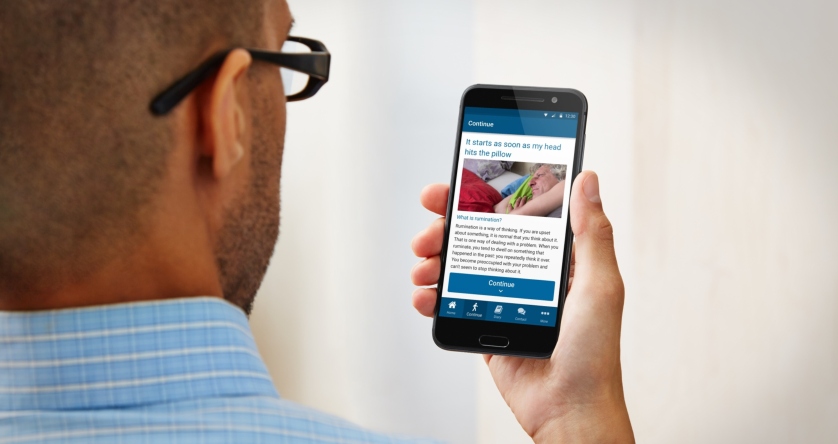 The Mindfulness module in the Minddistrict app - learn to live more in the here and now
Online support for your employees
A simple step to support your employees is offering appropriate coaching. This could be face-to-face coaching, but it could also be online programs that specifically focus on goals that people want to achieve:
Coach people to be in the here-and-now with mindfulness to prevent or reduce stress
Provide help for finding concentration
Help people to address their procrastination
Encourage people to also work on their physical health with our healthier life module
Reduce stress at work, if it does arise, with work stress training.
Do you want to get started with a more positive and productive working atmosphere? You can of course start immediately and start discussions. Do you want more support? Then there are various coaches who can help you map out your working atmosphere and make a plan to improve it. At the same time you can discover online programs for behavioural change that help your employees with concrete skills: making appointments, managing expectations or, for example, giving compliments. Feel free to contact us for an advisory conversation!
Curious about our digital solutions?
Discover ehealth for employers