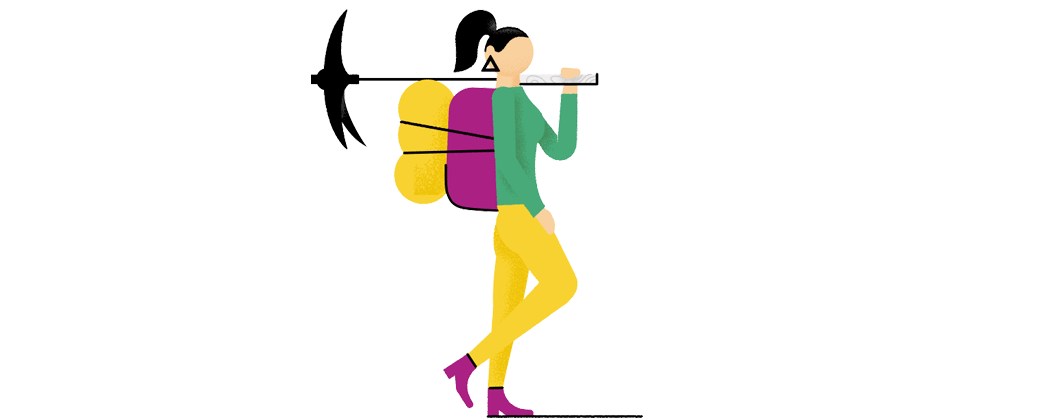 Integrated care: aftercare
Emma, Jamal, Liam & Jane have finished their treatment now. After the moment of discharge, the Minddistrict platform enables continuous support.

Emma and her therapist Rhona have arrived at the time of discharge. Emma has prepared a first-aid toolkit on the Minddistrict platform together with Rhona. She understands her triggers and has developed her own tools to cope in case of need. This gives her the reassurance to continue working on her wellbeing independently after the last online session.

Jamal and his therapist Akin have prepared well for the period after discharge. They have developed a relapse prevention plan including doodle animations, videos, exercises and important concepts to remember. This is a personalised plan that will be accessible online to Jamal for 12 months after the point of discharge.

Liam has finished his work-stress training and is now working on his aftercare plan. This allows him to recognise triggers and early warning signs. As part of his aftercare plan, he has joined a runners group from a local men's mental health charity, consisting of men who have been dealing with mental health difficulties. Via the group chat function on the platform they keep in touch in between the runs. Liam has also installed the diary app on his phone, via which he tracks his mood daily.

Jane has finished her group sessions now. She has been working on her aftercare plan online, which was shared with the others during the last group session. Via the social support network Jane has shared parts of her online work with her daughter Ali, who keeps supporting her along the way. This enabled Jane to share what she would like to share with others she invited to see parts of her therapy journey. Ali regularly checks in with her mother via the social support platform by using the chat function. Jane is feeling supported and empowered.